GODDESS SPIRAL WORKSHOP
By Isis and Cobra

September 21st-22nd, 2013

Day opposing night and night opposing day on perfect balance twice per year. On Goddess Spiral workshop in Switzerland on 21st and 22nd of September 2013, on autumn equinox, we will be supported by natural balance which is the key for peace. The importance of balance in our lives and on the planet is evident, it brings health and potential for all good things.
Support between each other, love, respect, truth, honesty, justice and cooperation between people, the planet and the stars, is very important in these times of human history. When women support a woman and men support a man and both support each other, then we are heroes of the new society. The key is to overcome rigid patterns of the old society, competition, exploitation... to heal old male and female stereotypes in ourselves and on the planet Earth and connect with Divine Feminine and Divine Masculine energies in perfect balance to bring the lasting Peace and Justice on Mother Earth. This is the purpose of our workshop. The time is now.
The Goddess Isis and other beings of Light will guide the whole process of integration and touch and heal everybody on their level of consciousness. Her touch is always loving, graceful, overwhelming, joyful, empowering, full of light, embracing, tender, compassionate and passionate and is bringing the spiral consciousnes of light. Now is the time to anchor the spiral consciousnes through our bodies on the planet as the Return of the Goddess.
Welcome to join us in Switzerland on Goddess Spiral Workshop to experience Goddess energies and integrate them in your daily life!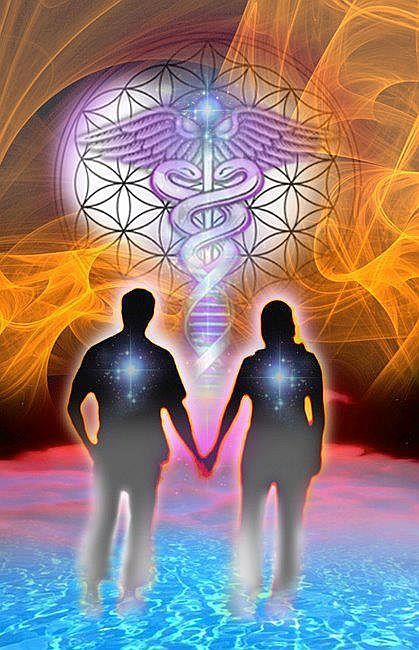 Saturday September 21st, 2013


Saturday morning (from 10 am to 1pm)
- Goddess energies and return of the Goddess
- Threefold flame meditation
- Goddess Isis blessings and alignment
- Surrender to the goddess
Lunch break
Saturday afternoon (from 3pm to 7pm)
- Healing old male and female stereotypes
- Healing the inner child
- Experiencing the Goddess vortex and spiral consciousnes through Goddess and God dance with threefold Goddess
- Experiencing the Divine Feminine and Divine Masculine energies
Sunday September 22nd, 2013

Sunday morning (from 10 am to 1 pm)
- Healthy feminine principle
-Healthy masculine principle: Inner Hero Journey (led by Cobra)
- Happy child (self love, self esteem, self expression)
- I AM presence
Lunch break


Sunday afternoon (from 3pm- to 7pm)
- Sacred Goddess Fire Ceremony
- Sacred God Fire ceremony
- Sacred Child Fire ceremony
- Goddess and God dance - balancing male and female principle, balancing giving and receiving
Workshop contribution. 225 CHF per person

Topics and times may be subject to change

Non-disclosure agreement required by each participant

For more information and to register f
or the conference please contact:
rolf.kunz@shinternet.ch


You can pay by bank transfer (which is preferred) or Paypal. For payment with bank transfer, contact

rolf.kunz@shinternet.ch

for details. If you wish to pay by Paypal, just click the Paypal button here:

After successful payment you will receive detailed information about the location of the venue, which will be close to Zurich.